Project updates - Side & Front Panel
Posted : Tuesday, November 28, 2006 by johnybravo at 11:26 pm | 2 Comments

---
I was walking through Ace Hardware a while ago and i came across an adhesive i have been looking for but my purpose for it was to join two parts together but then i read more of the info on the label and thought it might solve my side panel problem...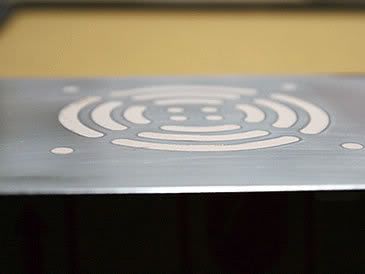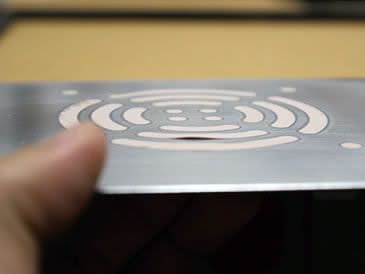 Here is where the problem lies, after applying bondo to the side panel and sanding it down, i realized that it didn't bond to the side panel. Looking at the picture above you can actually see me lifting the bondo pieces with my finger.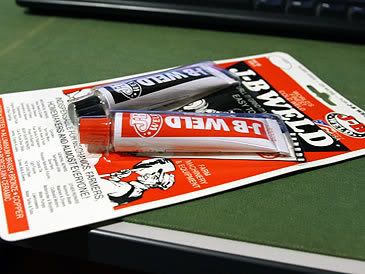 The only thing that kept the bondo attached to the covered hole was this masking tape at the back. And here is my solution JB WELD steel adhesive. After applying this, you can even drill through it, cool eh? hehehe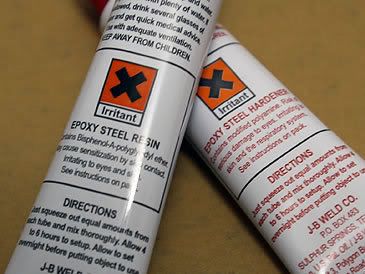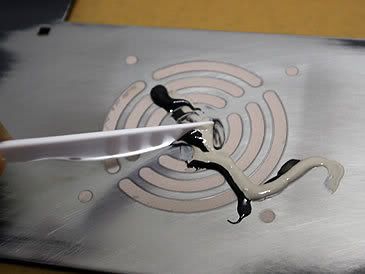 Time to prepare some steel adhesive, using a plastic knife i got from McD's :) Equal amount of Epoxy steel resin and Epoxy steel hardener.




Following the instructions and applying it evenly onto the area that you want to seal up. You have to allow 4 - 5 hours for it to dry and at least 15 hours before you can work on it.




Here are some images of the front panel. I have applied more bondo on areas which have small pin holes or that are uneven.

Stay tuned for more updates...